[INFOGRAPHIC] Marriage Equality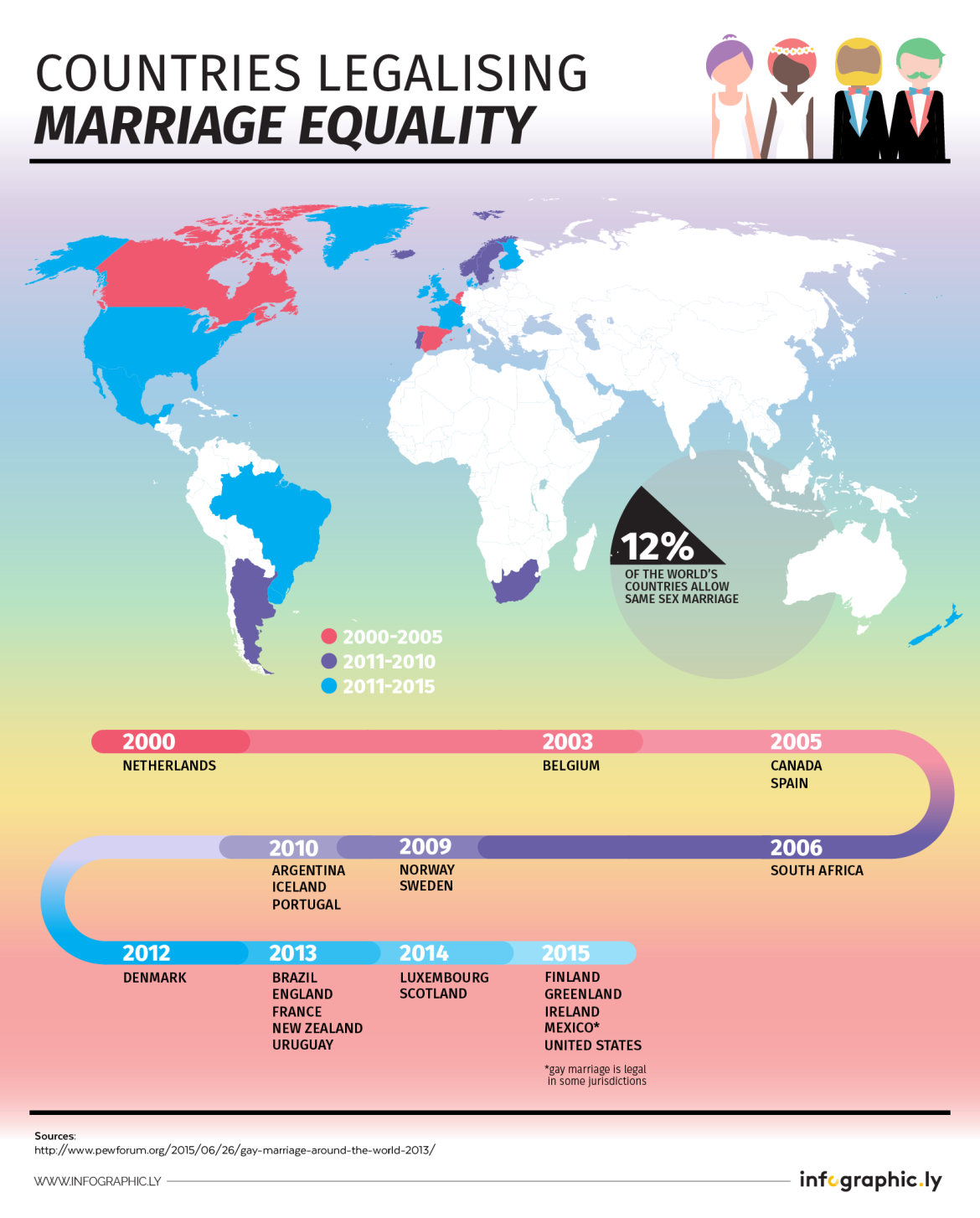 Hey guys! In case you haven't heard, which I doubt, last Friday the Supreme Court in the U.S. ruled that same sex marriage is now a constitutional right!
And if you're anything like me you're probably still celebrating!
This news is supper exciting and in honor of this historical event I've put together this colorful infographic representation of marriage equality throughout the years.
A HUGE step for equality and it's totally worth celebrating #imaginaryfireworks.
But this doesn't mean that the fight is over, we need to continue the fight against homophobia, and we need to advocate for the recognition of all identities and orientations in the LGBT family after all, 12% isn't enough! All of this is really important to keep in mind but that doesn't mean we can't celebrate a little more!  #LOVEWINS